Members of OISTAT elected new President Bert Determann and seven Executive Members: Ivo Kersmaekers, Sean Crowley, Jan K. Rolnik (Treasurer), Kevin Ridgon (Secretary), Marina Raytchinova, Duncan Ei-Eu Chang (Vice President) and Hazem Shebl (Vice President) on July, 4 at the OISTAT World Congress in Taipei.
At World Congress, members from over 30 countries gathered. The Revised Statutes were approved, which brought three changes to the organization.
First is the new Individual-Student membership. Students can now join OISTAT with yearly membership of 25 euros.
Secondly, OISTAT introduces "Sub-commissions", which is substitute for the pre-existing Working Group structure. OISTAT aims to better incorporate the structure into the organization and its leadership, enabling a smoother communication and cooperation in the future.
Thirdly, Associate members are granted voting rights. All OISTAT members are now entitled to vote.
OISTAT welcomes two new Centres: Associação Portuguesa de Cenografia / Portuguese Association of Scenography (Portugal) and Asociación OISTAT España / Association OISTAT Spain (Spain).
Next, OISTAT looks forward to strengthen it connection with its members and bringing more theatre-makers to OISTAT, especially younger generations, expanding its network as wide and board as possible.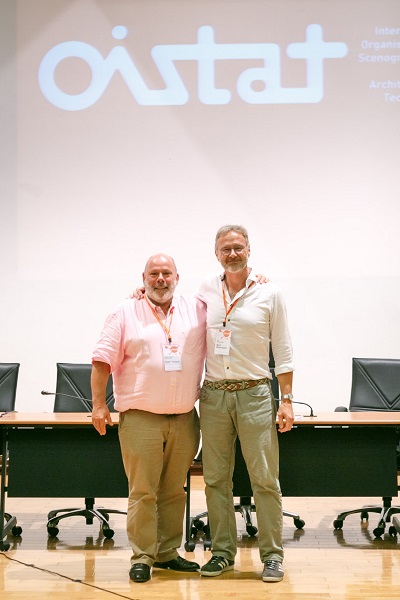 The former President of OISTAT, Louis Janssen, and the new President of OISTAT, Bert Determann. (Left : Louis Janssen, right : Bert Determann). Photo credit: OISTAT Headquarters.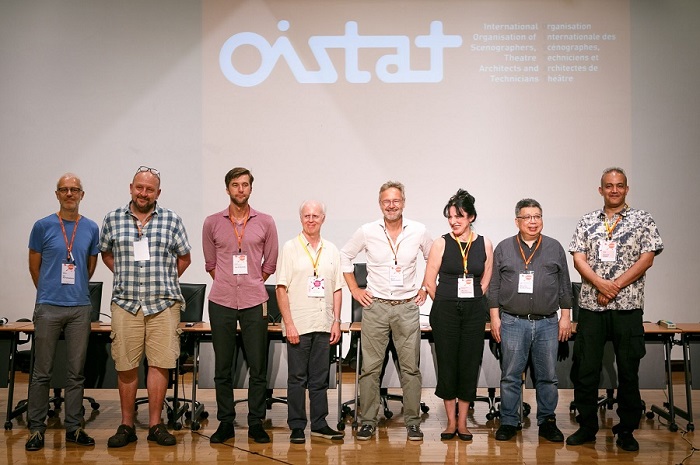 The new Executive Committee members. From left to right:
Ivo Kersmaekers (Belgium), Executive Committee Member
Sean Crowley (UK), Executive Committee Member
Jan K. Rolnik (Czech Republic), Treasurer
Kevin Rigdon (USA), Secretary
Bert Determann (The Netherlands), OISTAT President
Marina Raytchinova (Bulgaria), Executive Committee Member
Duncan Ei-Eu Chang (Taiwan), Vice President
Hazem Shebl (Egypt), Vice President
Photo credit: OISTAT Headquarters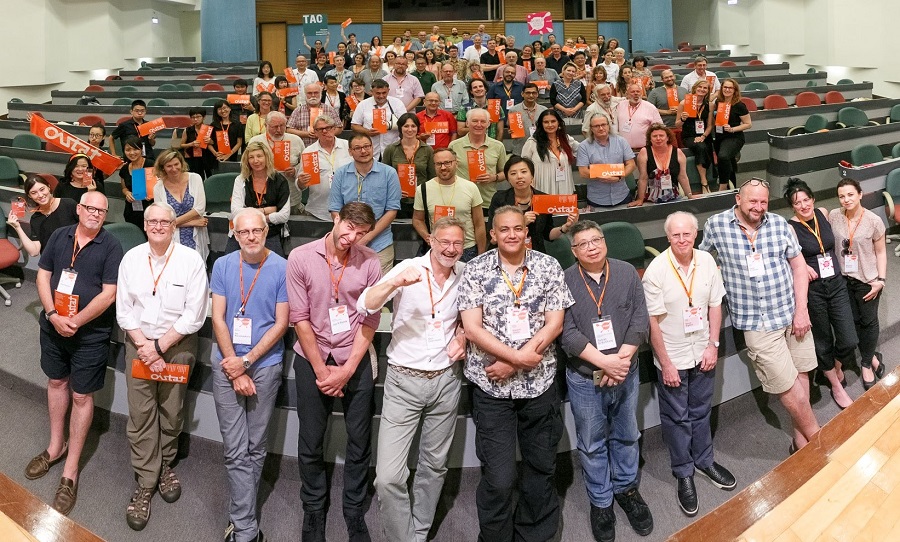 Photo credit: OISTAT Headquarters